Our well-established practice has been providing quality dental services in Trussville, Alabama, for many years. Our talented dentist, Dr. Reid Marshall, and his knowledgeable team make it their mission to give every single patient exceptional care in a warm, welcoming manner. Please feel free to take the time to get to know Marshall Family Dentistry a bit better by reading our bios below.
Reid Marshall, DMD
Dr. Marshall has a true passion for dentistry and strives to foster lifetime relationships with his patients, so they can enjoy coming to the dentist. He graduated from UAB School of Dentistry in 2010; prior to that, he earned his undergraduate degree from UAB in 2006. He has proudly been practicing in the Clay-Pinson area for ten years, and he is a member of the American Dental Association. Dr. Marshall continually strives to enhance his knowledge and skillset by regularly attending conferences and trying to add new services for his patients every year. He has also completed the Alabama Implant Education Certificate and is trained in adult orthodontics. Dr. Marshall is committed to providing the up-to-date dental services in a warm, comfortable, and family-friendly environment. He has a wife, Stephanie, and two children, William and Marybeth. In his spare time, he enjoys staying actively involved in his church, playing golf, and spending time with his family at the lake.
Meet Our Team
Crystal – Front Desk/Financial Coordinator
Crystal has been in every aspect of dentistry for over 30 years. She enjoys helping patients understand how to best use their insurance to help them afford the dental care they need. She prides herself in her strong work ethic and commitment to helping patients with their financial needs. In her free time, she enjoys spending time with her husband of over 30 years, and their daughter and son-in-law.
Shannon – Assistant
Shannon is a native of Center Point and has been a dental assistant for 15 years at this office. She is very knowledgeable and skilled in making the patients feel as comfortable as possible during their procedures. She enjoys hunting with her husband, Kevin, and watching her son, Parker, play baseball.
Gena – Hygienist
Gena is a native of Huffman and has been a patient here since she was a child. She assisted for two years before being a hygienist for the last 7 years. Her warm personality makes patients feel at ease in the dental chair. She enjoys spending time with her husband, Dave, and their daughter Lily.
Debra – Hygienist
Debra has been a hygienist for over 30 years. Wow! Her experience and skills help her patients feel confident in their treatment and motivated to keep coming in. She enjoys time with her husband and their son.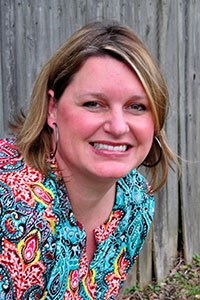 Faith – Dental Assistant
Faith has been a dental assistant for over 20 years. She is skilled in assisting with implants, braces and root canals. She and her husband, Jamison, have two daughters, Mattie and Mackie.